The 613 Is Full of Humanity
Jan 21, 2019, 15:26 PM
If you scroll through the #MyOttawa on Instagram, you will see photos of iconic capital locations like the Parliament Buildings, unique local businesses, and posts celebrating community involvement; the residents of our city love to show off their hometown! Each picture offers a glimpse into the heart of the photographer, while providing a humane aspect to a city that is sometimes viewed as having cold residents.
For those that call the National Capital home, we know this is anything but true.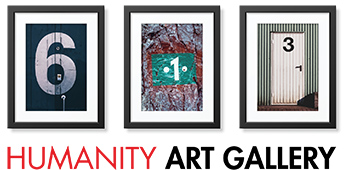 As their name suggests, a source of great humanity in Ottawa - and around the world - is Habitat for Humanity. This nonprofit organization helps families build and improve the places they call home. This great cause is why we've asked local celebrities to take a picture of their favourite place in Ottawa to be auctioned off during the Ottawa Home and Remodeling Show. All the proceeds will benefit the Habitat for Humanity Greater Ottawa and their mission to help local families find affordable housing solutions.
Each framed canvas displays a place near and dear to one of the following generous residents of the 613:
Jim Watson, Mayor of Ottawa
Lynsey Bennett, Former Miss Canada & Vice President of Bennett Property Shop Reality
Jason Paul, Photographer & Owner Lohm Media
Jenna Sudds, Councillor Kanata North
Michael Blackie, Chef & Owner of NeXT Restaurant
Tracey Clark, President & CEO of Bridgehead Coffee
Stu Schwartz, C0-Host MAJIC 100 Show
Angie Poirier, Co-Host MAJIC 100 Show
Lianne Laing, Founder Living your Life with Liane Laing
Tony Greco, Motivational Speaker & Co-Founder Greco Fitness Studios
Graham Richardson, CTV New at Six Anchor
Chris Neil, Former Ottawa Senators Hockey Player & Community Ambassador
Sarah Freemark, Media Personality and Spokesperson Spark Lifecare
The Ottawa Home and Remodelling Show takes over the EY Centre January 17-20, 2019. Don't have your tickets yet? Buy online and SAVE $3.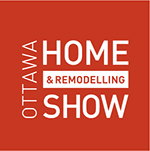 JANUARY 17-20, 2019
EY CENTRE