Tech Trends in Building You Should Know
Jan 21, 2019, 15:13 PM
Whether you are building a new home from the ground up, or just looking to make some tech friendly upgrades; these tech trends are the ones you need to know about to keep your home on the cutting edge.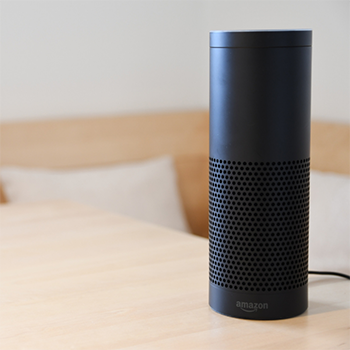 Fully Wireless Kitchen
Coffee maker, toaster, microwave, blender – the kitchen may well be the place in your home with the greatest number of items needing to be plugged in. Could a cord cluttered kitchen soon be a thing of the past? The Wireless Power Consortium thinks so.
Instead of taking power from cords, these small appliances would draw the energy they need from resonant chargers embedded in your countertops, leaving a cord free space to create your next meal. While devices like a handheld mixer might store a charge, most devices would channel their power directly from the countertop. That means the instant gadgets are placed on the counter, they are powered up and ready for use! Better yet, the technology in the counter is smart enough to detect the type of devices it's charging. You could charge your phone or tablet on the countertop when it's other appliances are not in use.
Use of Light
From solar powered to LED's, there has been numerous updates to the energy consumption of lighting in the past number of years. But what about the way lights are designed and used in a home? Tunable lighting is brightening the way. Tunable lights can change colour to adapt to temperature and brightness after it's installed. By blending these two elements together, interior lighting can better mimic natural sunlight – a huge advantage during long Canadian winters!
Tunable lighting will also change the way you shop for lighting. Rather than having to decide on a cool or warm light in the store, the colour temperature can change its shade to perfectly match your home. No more repeat trips to the store to find the perfect wattage and colour.
Real-Time Construction Collaboration
Building a house is a stressful, time consuming process that includes home owners, architects, designers and engineers who all need to be part of the decision-making process. However, the collaboration is getting easier thanks to technology. Centralised hubs like apps and websites create a centralized location for all construction-related documents, processes, and communications. This ensures everyone involved in the project has access to the same up-to-date information – like drawings, schedules, job information, and reports – and can provide their own real-time input and updates as they work.
These collaboration spaces can decrease project timelines, mistakes - and even budgets!
Geofencing
A geofence is an invisible boundary created by a piece of hardware (like the GPS in your phone) communicating with software built into a smart device in your home. Your virtual perimeter has the capability of setting up predefined "triggers", say when another smart device enters your perimeter. You would then receive an alert in the form of a message or email.
A geo-fence around your home would let you know when your child arrives home from school, or, conversely, lets you know when they leave when they shouldn't. If your pup has a smart collar, a geofence would alert you should they decide to leave your backyard for an unsupervised walk on their own.
Leaving on vacation? When the whole family has left the geofence, the software can set the alarm, lower the thermostat, turn off any lights or appliances which might have been left on, even lower your shades. No more turning around to double check. Best of all, the geofence can reverse these actions so you come home to a warm, bright house.

Voice Assistants
By now hearing "Alexa" and "Hey Google" is common place in many homes. Roughly 14% of Canadian homes have a voice assistant in them, and their popularity continues to grow.
As voice assistants are always learning and improving, it may not be long before your assistant automatically orders a pizza to be delivered the moment you say you are hungry. It even knows what toppings you like and your favourite dipping sauce.
This increased personalisation and convenience in every facet of our lives in this ever-evolving digital world may very well mean that voice activation will become incorporated into even more technologies to create a fully integrated smart home.
The Ottawa Home and Remodelling Show takes over the EY Centre January 17-20, 2019. Don't have your tickets yet? Buy online and SAVE $3.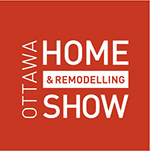 JANUARY 17-20, 2019
EY CENTRE