5 Fix-It Projects You Can Do Yourself & When To Call The Pros
Jan 21, 2019, 14:54 PM
Whether big or small, a five-minute fix or full afternoon of following instructions, there are lots of little projects around your home that need doing. While they may seem overwhelming, here are five simple, easy to tackle fix-it projects you can do yourself.
But what if you don't own more than a screwdriver and a wrench, and don't have a handyman handy? Look no further than The Ottawa Tool Library (OTL)! Just like a traditional library – but you borrow tools instead of books from one of four categories: hand, power, kitchen and garden. Whether you want to tackle a practical or creative project, they have the gadget for you!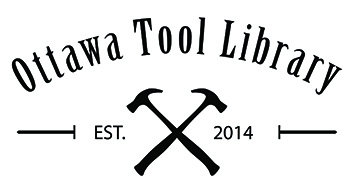 Not sure if your skills are up to the task? OTL offers workshops and demo nights to help build your skill level. Once you are beveling and varnishing like a pro, take part in their 'Maker Days' where you can book work bench space and create alongside other makers, artists, builders or hobbyists, and see your imagination come to life.

1. Dealing With Doors
You have doors all around your home; simple maintenance and repair are easy to tackle. If your door is too loose, tighten the screws on the hinges by first placing a door wedge on the latch end of the door to balance the weight. Conversely, if you have trouble closing a door, you may need to plane the bottom. For this, you will need a special carpenter's plane. A plane will scrape a small layer of wood off the door's edge - similar to slicing a thin slice of cheese from a block. Draw a line along the door at the spot where it's hitting the jamb and carefully shave off the extra wood.
Tools needed:
- Screwdriver
- Plane

2. Fixing a Leaky Faucet
Having to hear the constant drip, drip, drip from a leaky faucet is a common household problem – and one of the easiest repairs to do yourself. Deteriorated washers account for most faucet leaks therefore, addressing a leak by changing out the washer is the most logical place to start. These steps can be found with a simple web search. Note: when you're ready to tackle the faucet leak, make sure you shut off your water first!
Tools Needed:
- Adjustable wrench
- Flathead screwdriver
- Phillips head screwdriver
3. Waterproofing Your Basement
Are spring floods damaging your basement? A wet basement can cause mold, or even rot your drywall. The most likely culprit for leaks? Rain and melting snow. Directing water away from your home by installing a drain extension from your downspout is a simple fix. Making sure your gutters are clear is also a good idea. This will make sure any water can easily drain away from your home.
Dampness can also be caused by condensation and humidity. To stop condensation from forming, you can cover your pipes with foam insulation. It's cheap and easy to install. The foam is slit open length wise so you can simply slide it onto your pipes. The insulation will also keep your pipes from freezing in the winter!

4. Replacing a Door Handle
Whether your door handle is worn out or you just want an update, replacing one is easy to do. You can buy them in packs at your local hardware store. Simply use a screwdriver to remove the old piece of hardware and follow the instructions on the packaging to install the new one. All you need is a screwdriver and 10 minutes!
Tools needed:
- Screwdriver
When to call the Pros?
1. Structural Changes
Do you want a more open concept house? Knocking down a wall may seem like a simple enough task but, hidden within the wall could be electrical wiring, plumbing or gas lines, and if damaged, could cause serious damage to your home and you. Always consult a contractor before removing any walls – load bearing or not!
2. Electrical Work
While you may be familiar with the electrical panel in your home, turning a fuse back on is very different from replacing faulty wiring. Working with electricity can be deadly and proper precautions and knowledge are essential. This is definitely a job for a pro!
3. Adding or Replacing WindowsWhile windows can be costly, properly installing them requires specialized tools and methods that are necessary to ensure they are secure and well insulated. If you want your windows to last for years to come, hire a professional.
The Ottawa Home and Remodelling Show takes over the EY Centre January 17-20, 2019. Don't have your tickets yet? Buy online and SAVE $3.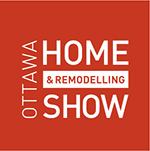 JANUARY 17-20
EY CENTRE